Peachy Umbrella
A Fashion Design collaboration inspired by the Irish author Roddy Doyle and his screenplay, Rosie (2018).

Doyle presents a raw depiction of Rosie and her family as they struggle to find a place to stay for the night. Throughout the film, Rosie tries to mask the truth of her homelessness to herself and everyone around her under the idea that everything is 'grand' when in reality everything is slowly unravelling and falling apart.

This idea is reflected in the knitted umbrella with the phrase 'everything is peachy', rendering the function of an umbrella useless. An ironic comment on the Irish housing crisis and the support and actions undertaken by the government. A tag accompanies the umbrella with the alarming statistics of the crisis.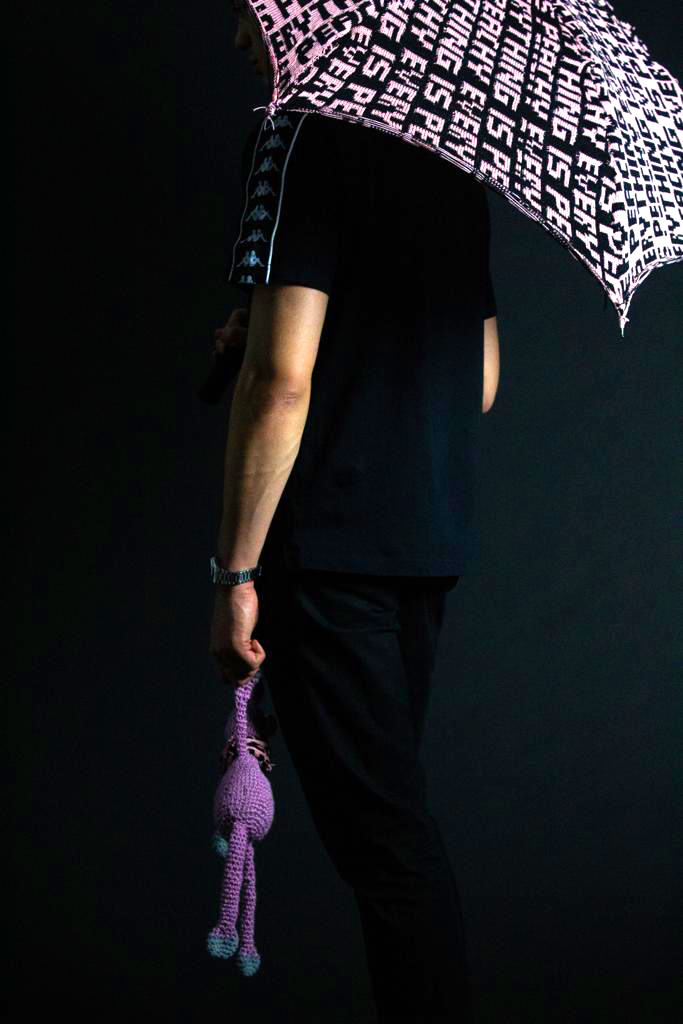 2020